Our offer we dedicate to individuals as well as to companies. From the beginning of our activity, we maintain constant development. We specialize in services and the sale of diagnostic, programming and tuning tools from reputable companies.
There will always be a dissatisfied customer, mostly because of lack of knowledge. Thanks to our technical support, he changes your mind.
We have a very wide range of professional tools for diagnostics, programming repair and tuning.
Our offer includes only original products, good quality used by professionals all over the world.
Atomis is one of the largest suppliers of diagnostic and programming devices both in Poland and all of the world since 2010.
The products are exhibited every year at the Polish auto electronics shows.
these are the main categories of automotive electronics tool. Our offer will also include specialistic software, emulators, adapters and small hardware with accessories.
For many years, we have been specializing in the sale of high-quality diagnostic equipment, programming and tuning vehicles for both private and commercial vehicles to heavy farm and construction equipment. Our offer includes only original products. We do not try to sell Chinese cloned devices. In our stores you will find both interfaces as well as software and accessories.
We have been supplying small and medium workshops for many years
Competitive prices and a special offer will makes our store good offer for the many customers.
Technical support after sales and warranty service is also highly appreciated.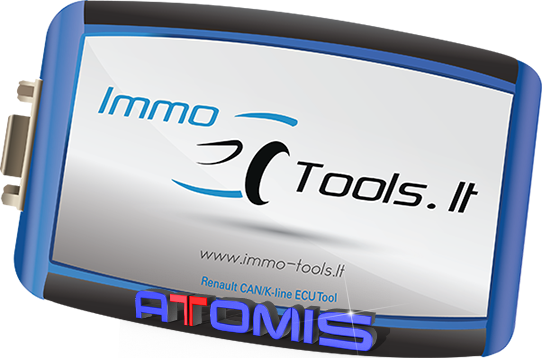 Definitely, our flagship product is the Renault ECU Tool.
This tool has gained the reputation of being the best seller in recent years, thanks to ease of use, low price and great functionality, including:
Large coverage of many Renault brand types | Frequent updates good technical support by us as the Official Distributor made the device known all over the world.
Our company "Atomis" is the Official Distributor of MAGIC MOTORSPORT products.
MAGIC MOTORSPORT is one of the largest and appreciated by professionals on the market producing tools for car tuning and more.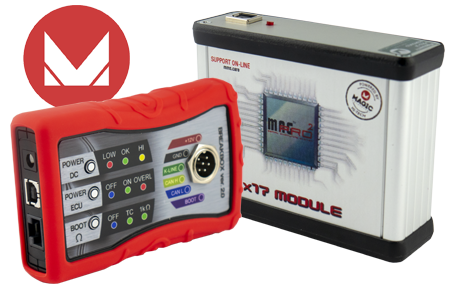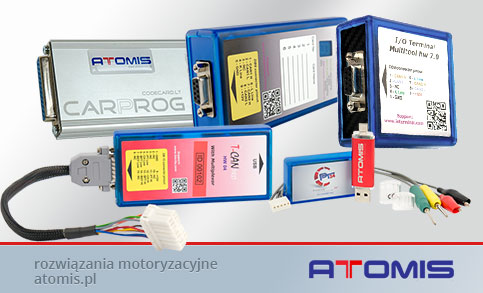 Our company is also the Official Distributor of tools for diagnostics and programming from motorcycles to cars and vans for heavy industrial and agricultural equipment. These are devices such as: